We've been monitoring the Littleton HUD Homes carefully (there haven't been many available for a while. Two new homes popped up today that we wanted to make you aware of.
The first HUD Home (9098 W Polk Dr) is located jest south west of Wadsworth and Bowles. It's a very large 3 bedroom house. Bids are due on March 28th.
The second HUD Home (7985 Canvasback Ct) is in Roxborough Village. This home is a 3 bedroom / 3 bath home. Bids are due on March 28th.
As with all HUD homes, these will not stay on the market long. Owners who plan on occupying the home can bid now, while investors will have to wait. If you are interested in either of these homes, give us a call and we can get you inside today.
We appologize that we have no photos, but none were provided on the MLS.For More Littleton HUD Homes, or for full details on these homes use our websites here:
Property Information:
Littleton Foreclosures and HUD Homes
Littleton Foreclosures and HUD Condos and Townhomes
9098 w polk dr
littleton 80123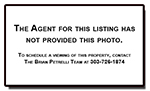 $210,000.00
Beds: 3 Fin Sq Ft: 2608
Baths: 1 Year: 1975
7985 canvasback ct
littleton 80125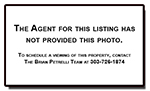 $185,000.00
Beds: 3 Fin Sq Ft: 1752
Baths: 3 Year: 1998