If your're searching for Highlands Ranch Homes for Sale, you need to make sure and check out this HUD home deal that just came up near Wildcat Reserve and Highlands Ranch Prky.
As you probably know, Highlands Ranch HUD homesare rare and usually spur bidding wars, so if you are interested, give us a call so we can get you in this home before the deadline of June 20th.
It's going to be hard to find a home in this area for under $220,000! Even if you're in the market for a Highlands Ranch Townhome, at this price you may want to consider a single family home.
1438 briarhollow ln
highlands ranch, CO 80129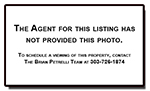 $220,000.00