Olde Mill Condos in Centennial is a GREAT community. I know, because the first place I ever owned was in Olde Mill 😉 It's located at the corner of Arapahoe Rd and Holly and is surrounded by Homestead Homes.
Right now, there is a 2 bedroom, 1 bath unit that is nearly 1,000 square feet on the market and listed by HUD. This HUD Home is a great deal for Centennial Condos and is listed at just $115,000.
HUD is accepting bids on this unit until August 22nd. After that, if there is no successful bid, HUD will open up the bids to investors.
We'd love to show you this home. Give us a call at 303-726-1874 or see all the available Denver HUD Homes on our website.
6731 s ivy
centennial, CO 80112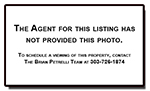 $115,000.00