In our daily Denver HUD Homes research, we came across two great deals in the Parker area that we wanted to tell you about.
The first home has open bidding now and both investors and owner occupants can enter bids on this house.
It's a 3 bedroom, 3 bath home in The Villages of Parker Homes area. It has over 1,600 square feet and is priced well for the area at $210,000. For those of you unfamiliar with the area, The Villages of Parker is found just south of Main Street about a mile East of Parker Rd. Its central location to Parker and the area attractions make it a very popular area in Parker.
11267 gallahadion ln
parker, CO 80138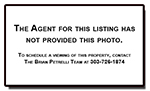 $210,000.00
The second home was just placed on the market and HUD is accepting owner-occupant bids until September 19th. This home is listed much farther east of the center of Town in the Rurals area.
It's a larger house, with 4 beds, 3 baths and over 2,000 square feet priced at $230,000 – a great deal for anyone looking at Parker Homes for Sale.
1701 hidden acres pl
parker, CO 80138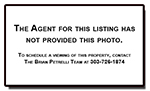 $230,000.00
Our team would love to talk with you about any of these or other Parker HUD homes. You can reach us at 303-726-1874.