The Tall Pins Condos, Lakewood community is a great area offering affordable condos close to Denver and n the heart of Lakewood. This complex was built between 1983 and 1986 and is one of the best known complex for Lakewood Condos. It is located just south of Highway 285 and West of Sheridan Blvd.
Currently, HUD has opened the bidding on a 2 bedroom, 2 bath unit in the complex. Priced at just $110,000, this would make a great investment or first home. With almost 1,000 square feet, its a large condo with plenty of space.
You can schedule a showing with our team at 303-726-1874 or see all Denver HUD Homes on our website.
3636 s depew
lakewood, CO 80235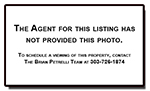 $110,000.00
Tall Pines Condos, Lakewood Stats
 
Original
List
Sold
Net Sold
Average Price
$113,618
$107,816
$104,758
$103,020
Median Price
$110,000
$105,000
$99,000
$98,030
 
Avg Price/SqFt
$111
$105
$102
$101
Avg Price/Fin SqFt
$103
$98
$95
$94
Avg Price/Acre
 
 
 
 
 
Avg Price/Avg List
 
 
97.16 %
95.55 %
Avg Price/Avg Orig
 
 
92.20 %
90.67 %
Median Price/Avg List
 
 
94.29 %
93.36 %
Median Price/Avg Orig
 
 
90.00 %
89.12 %
 
Lowest Price
$70,000
$67,900
$65,500
$65,500
Highest Price
$179,500
$179,500
$175,000
$173,000
High/Low Range
$109,500
$111,600
$109,500
$107,500
Mode Price
 
$114,900
$120,000
$92,000
Volume Price
$4,999,200
$4,743,900
$4,609,366
$4,532,871