One of our Buyers Specialists brought this Lakewood HUD Home to my attention today. Its a great 2 bed, 3 bath home in Victoria Village Townhomes.
Bids on this 1,102 square foot home are now open, so both owner / occupants and investors can bid. This Lakewood Townhome is priced at only $105,000 and I'm amazed its still available.
You can see all of the HUD details by following the link below or give us a call at 303-726-1874 to schedule a showing today.
9891 w cornell
lakewood, CO 80227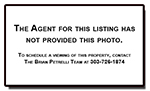 $105,000.00