Denver HUD Homes are getting more difficult to find for $100,000 and under. However, there is a 2 bed, 2 bath HUD condo available in Windsong Denver Condos right now listed t exactly $100,000.
This unit has over 1,000 square feet and bids are opened for all buyers – even investors.
Windsong Condos are located near the South East corner of Leetsdale and Quebec and a unit this size typically sells in the $130,000's.
You can see more information on this home on our website or just give us a call to set up a time for a personal tour: 303-726-1874.
7474 e arkansas
denver, CO 80231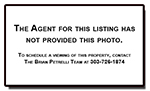 $100,000.00