In our daily search of Denver HUD Homes, we came across two homes that merit mentioning here.
The first home on Idalia is located in Parkfield Denver Homes for $155,000. It has almost 1,600 square feet and 3 beds / 3 baths. Bids on this home are being accepted only for owner occupants through the 8th of August.
University Place Denver Homes is where the second HUD home is found. Bids are open for investors on this 3 bed, 1 bath home. It's a smaller home at 1,164 square feet, but it is in an ideal location.
As always, we'd love to help you with your Denver HUD homes search. We have been selling HUD homes for a very long time and know all of the intricacies of getting your offer accepted: 303-726-1874.
Bids Due August 8th:
5565 idalia st
denver, CO 80239

$155,000.00
Bids Open:
2599 s carey way
denver, CO 80222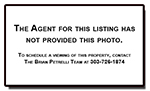 $194,400.00