There were quite a few Lakewood HUD homes released this week. We'd like to highlight two of the best here.
The first is a Lakewood HUD Townhome in Belmar Park Townhomes, Lakewood. This complex is 2 blocks south of 6th on Wadsworth. This 1,539 square foot townhome has 2 bedrooms an1 bath. The listing price is $121,000 and bids are due on July 4th.
Here is the link for more information or visit our website to search all Lakewood condos and townhomes:
914 s yukon
lakewood, CO 80226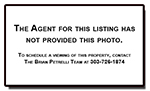 $121,000.00
The second Lakewood HUD home we want to feature is listed in Calahan Homes, Lakewood. This is a 2 bedroom, 1 bath single family home about 4 blocks south of 6th on Wadsworth. This home has 1,382 square feet and is listed at $140,000.
You can see all of the details here:
7465 w utah ave
lakewood, CO 80232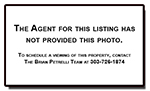 $140,000.00
If you would like to take a look at any of these homes, give us a call at 303-726-1874.