The Westlake Highlands is a wonderful neighborhood in Southwest Littleton. This is the closest you can live to Chatfield State Park without actually camping on the reservoir 😉
HUD has just listed a 3 bedroom , 3 bath, 1,455 square foot house in this neighborhood for $216,000. Take a look at all the of the Westlake Highlands Littleton Homes for sale on our website and you'll see what a great deal this is.
Our office is 10 minutes from this home, so give us a call at 303-726-1874 and we'll show it to you today. Bids are due by midnight on the 29th.
You can see all Littleton Homes on our website.
leton, CO 80128
Westlake highlands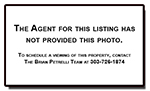 $216,000.00
See All Denver HUD Homes Here